Pakistan Navy Ship MOAWIN (ex-USS Hector)

---
As you know by our ship's History, the ex-USS Hector was leased to Pakistan from 1989-1994,
and was refitted in Subic Bay. She was renamed PNS MOAWIN ("MOAWIN" means "the Helpful"),
and was used as tender for eight Brooke/Garcia class ships also leased from the US Navy.
These photos were contributed by Zahid Ismail, the son of the MOAWIN's Executive Officer.
---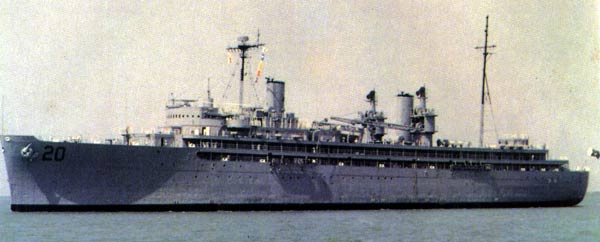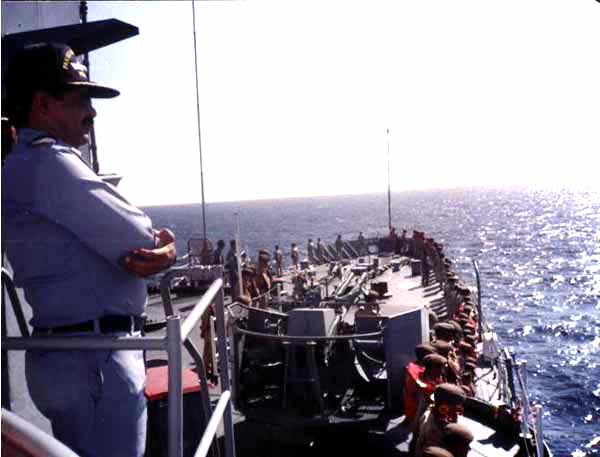 (XO) CDR Ghulam Muhammad, Pakistan Navy, PNS MOAWIN, Arabian Sea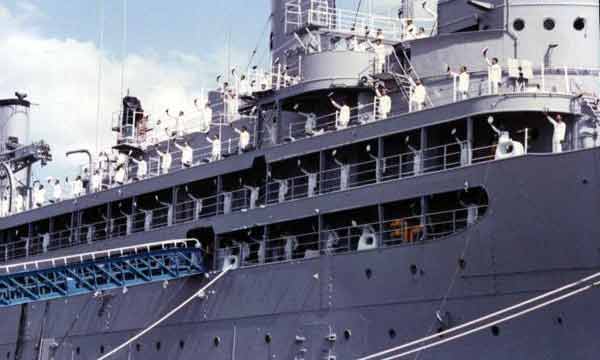 At Subic Bay ready to get underway for Pakistan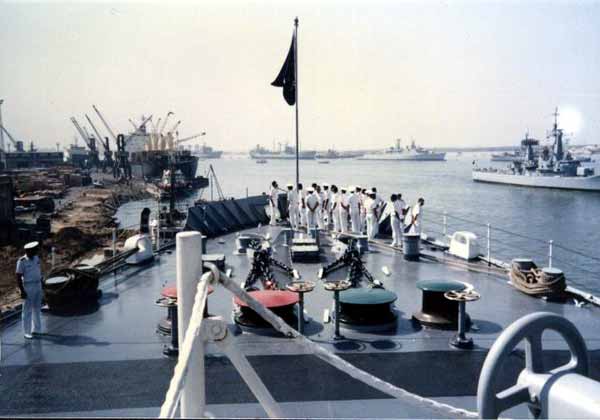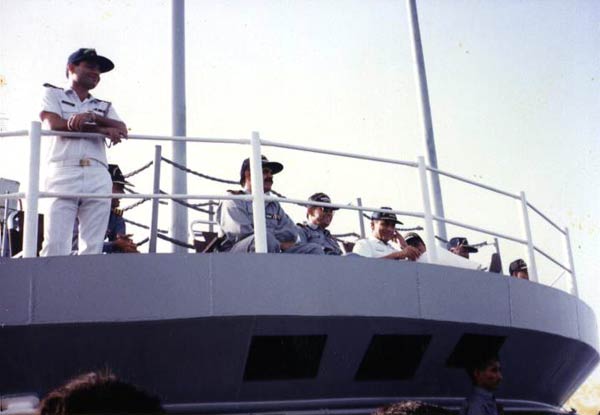 PNS MOAWIN's officers at stern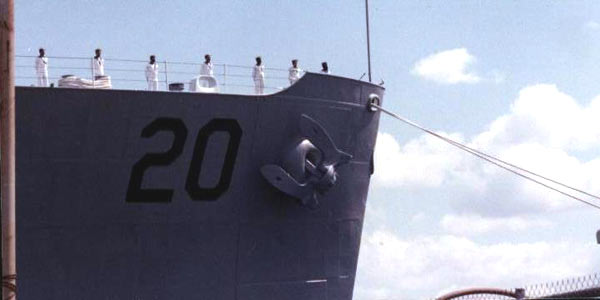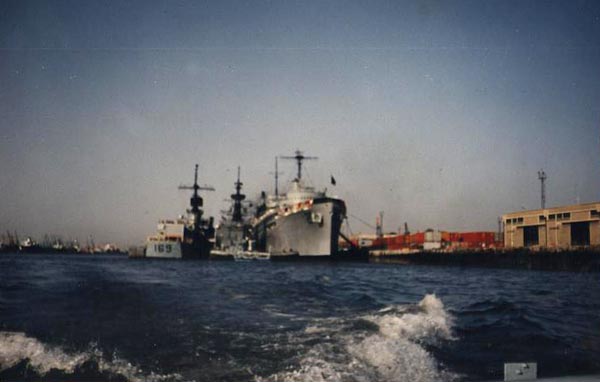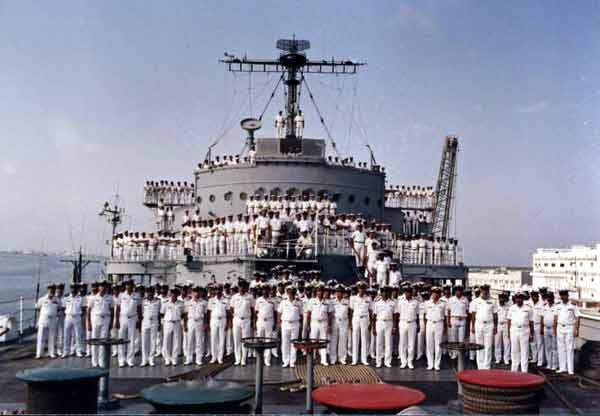 Last crew on day of decommissioning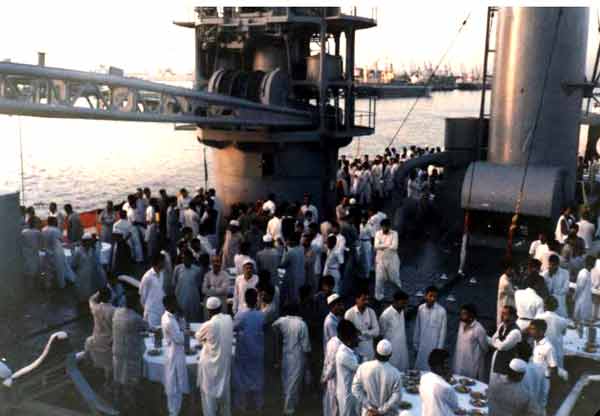 After party in the holy month of Ramadan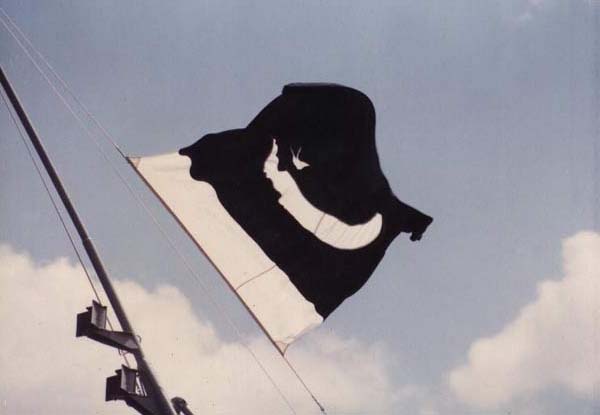 Lowering the pennant of Pakistan after decommissioning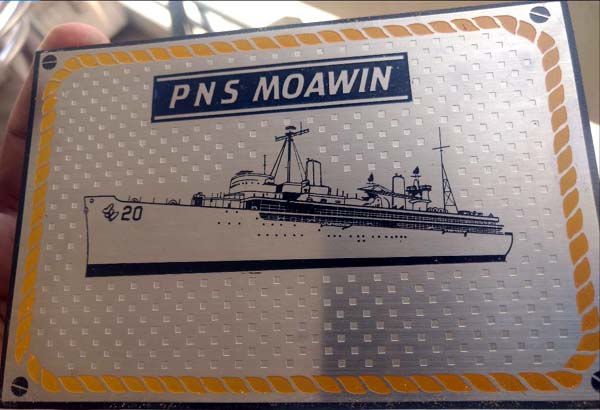 MOAWIN Paperweight

---
Zahid is looking for some interior pictures, such as the Bridge or Wardroom area.
If you can help him, contact: Dennis Stahl
---