2020 REUNION
PORTLAND, OR
OF THE USS HECTOR AR-7
US NAVY REPAIR SHIP: 1944 - 1987


State Flag
---
The 2020 USS Hector Reunion has been officially cancelled due to COVID19

Attention USS Hector Association membership:
With the cancellation of the 2020 reunion, the Board of Directors is soliciting proposals
from our membership for 2022 reunion sites. These proposals are due to the Secretary, Norris Long,
no later than December 1, 2020. For additional information,
he can be contacted at hdbassman46@yahoo.com;
619 Smith St. Addition, Marlinton, WV 24954; tel. 304-799-6447.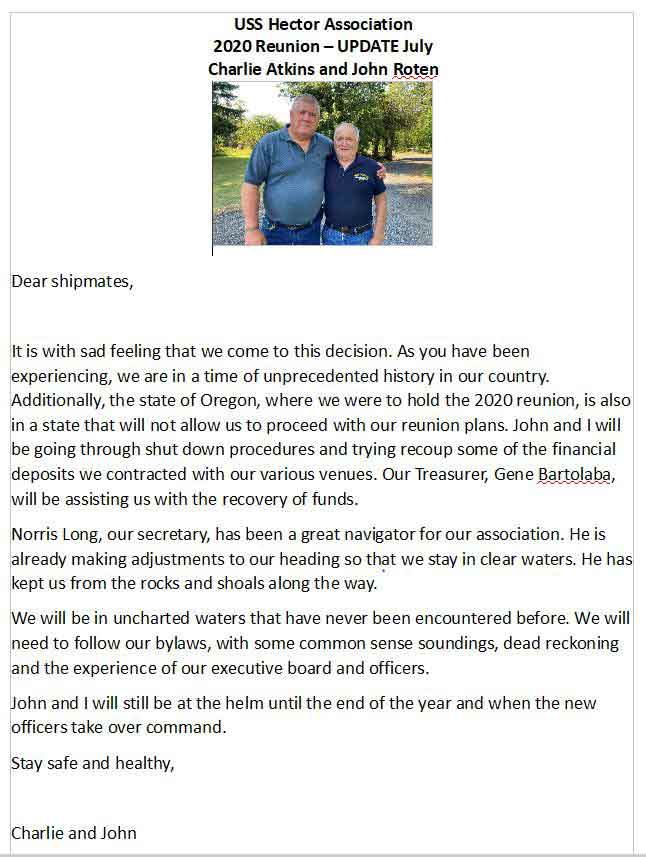 .
---